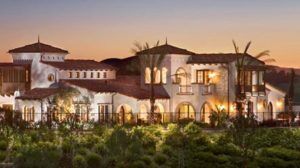 There are many factors to consider when choosing a Christian drug rehab center that is right for you. Choosing the perfect location for a rehab center that offers a Christian based approach is an essential factor to consider when searching for the best center to fully help you recover from your addiction.
Christian rehab centers in Texas like Covenant Hills Treatment in Boerne, Texas, outside of San Antonio, offer a wide variety of options to help you fully recover from your addiction. From a comprehensive faith-based approach, access to the best clinicians and facilities in the world, to a peaceful environment filled with serenity and acceptance, rehab centers in Texas offer everything you are searching for to fulfill your recovery journey.
Advantages to Christian Drug Rehab Centers in Texas
Faith-based approach. The most effective rehab centers offer a Christian based approach in helping individuals fully restore their mind, body, and spirit from their chemical dependence. Establishing a solid faith in addiction recovery helps individuals create closer connections to Christ, His Forgiveness and His teachings. A faith-based approach specializes in God's Word and His Grace and is committed to healing all individuals through a comprehensive approach to recovery. Concentrating on this approach offers individuals an opportunity to go beyond getting sober and truly establishing a sense of renewal in mind, body, and spirit.
When searching for a Christian drug rehab center in Texas, make sure that the center is affiliated with recognized organizations like the American Association of Christian Counselors. For those seeking Christian-based programs, Texas faith-based programs help individuals cleanse their mind, body, and soul from addiction so that they can return to their daily lives with a new perspective and purpose.
An environment of culture, serenity, and peace. One of the biggest advantages of seeking treatment in Texas is that it offers an amalgam of culture and serenity all in one location. With access to cultural urban centers such as San Antonio and Austin, it provides new perspectives and opportunities for individuals to escape their environments and enjoy the hub of culture and history in a brand new area.
Additionally, the temperate climate offers individuals the opportunity to engage in outside activities all year round such as walking, yoga, tai chi, or meditation. This allows clients to experience a brand new setting free from the stressors of their previous environments that used to elicit destructive behaviors.
Access to the best clinicians in the world. Texas offers many of the top clinicians in the world to help individuals coping with addiction get the highest quality care they deserve. A professionally trained staff includes medical doctors, psychologists, licensed addiction counselors, addiction therapists, and pastors that are certified and trained to restore the spirit of any individual suffering from an addiction. Highly trained professionals offer a wide variety of individual, group, family, and pastoral counseling sessions and are dedicated to helping the individual build a strong spiritual foundation and a closer connection to the community.
High-quality professionals establish a community of support and expertise for any individual recovering from an addiction. They empathize with every individual's journey and create an individualized recovery plan to overcome addiction and avoid a relapse.
Comprehensive program options. Texas offers the highest quality programs and facilities in the country. Addiction treatment facilities that provide options for inpatient, outpatient, and aftercare programs are located in the most serene setting in the country. Additionally, program options in Christian drug rehab centers in Texas offer individually designed care through gender specific options and therapy sessions that are tailored to the individual's personal needs.
In addition to excellent programs and facilities, Texas is fortunate to offer treatment facilities with the highest accreditations and prestigious affiliations. Treatment centers who are accredited by the Commission on Accreditation of Rehabilitation Facilities (CARF) and The National Association of Addiction Treatment Providers (NAATP) display professionalism through their staff and programs and ensure research-based techniques to help all individuals recover from addiction.
Covenant Hills Treatment Center in Boerne, Texas offers a Christian-based approach to helping anyone suffering from an addiction fully recover and live the life of their dreams. Their diverse program options, beautiful location, individually-designed quality care, highly trained professional staff, and prestigious accreditations meets the needs of all individuals. Covenant Hills is equipped in helping anyone struggling with an addiction restore their spiritual foundation by restoring their connection with God.
If you or a loved one are struggling with drug or alcohol addiction, call Covenant Hills treatment specialists today at (800) 662-2873 for a free and confidential assessment.