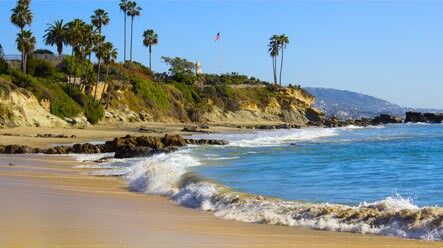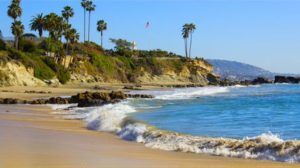 Orange County, California is the ideal community to successfully for drug rehab, and to recover from drug addiction. Covenant Hills Treatment in Orange Country is recognized as having one of the best drug rehab facilities in the world, offering multiple options to clients to reconstruct their identity in a supportive and beautiful environment.
By escaping the environments that elicited their destructive behaviors, clients at Covenant Hills in Orange County will finally have the chance to start fresh. With access to gorgeous beaches, an active and engaged local community, lively cultural events, and beautiful weather, recovering addicts can focus on building their new life and avoid relapse.
Benefits of Drug Rehab in Orange County
A chance to focus. By choosing a treatment center in Orange County, clients can escape their old environments and really focus on self-care and establishing coping mechanisms to promote abstinence. By removing distractions from their old environments, individuals will work closely with the recovery team to design a plan that empowers individuals to practice mindfulness, establish a spiritual foundation, and engage in productive activities.
Through the use of research-based psychotherapy techniques, the world class staff at Covenant Hills in Orange County will empower individuals to communicate their struggling moments and practice coping strategies to replace destructive thoughts and behaviors. A treatment team of medical clinicians, therapists, spiritual counselors, and pastors create an individually designed plan with each individual. The dedicated team knows that it takes time and practice to fully heal the mind, body, and soul from addiction.
Access to the beautiful environment. Orange County offers individuals a safe place of serenity and hope. With access to gorgeous weather and the most beautiful beaches in the United States, recovering addicts can utilize the environment to their own advantage. They will discover productive activities that spur the relaxation response, enjoy a wide range of cultural events, and connect with a supportive, faith-based community.
The best rehab drug facilities in Orange County help individuals take advantage of all that the area has to offer. Individuals at Covenant Hills will be given time to build their new life and identity while practicing self-soothing techniques to achieve their goals. In Orange County, the beautiful weather, nature parks, and community events provide recovering addicts the opportunity to cultivate self-compassion and establish a growth mindset they can carry with them back when they return home.
Differentiated Options. Covenant Hills Treatment in Orange County is rare in that it offers patients a wide range of comprehensive program options in the most picturesque location in the world. Covenant Hills Orange County offers diverse programs that fit the needs of every individual's diagnosis or dual diagnosis. With inpatient, outpatient, aftercare, and gender-specific programs, every individual will benefit from choosing a drug rehab facility in Orange County because you can select a program that fits your lifestyle and goals.
At the Orange County campus, the dedicated team of professionals know that every individual's diagnosis is different and it takes time and care to make it a most empowering experience. Are you struggling with an addiction? You can experience the unique benefit of drug rehabilitation in Orange County. Those benefits include programs designed with great detail and research-based techniques to ensure individuals maintain lifelong sobriety.
Widely recognized for high-quality care. Covenant Hills in Orange County is widely recognized as one of the best faith-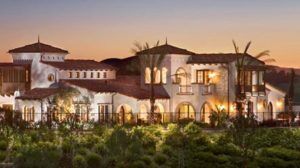 based drug rehab programs because of its high-quality care provided by the top clinicians in the world. Covenant Hills offers men's and women's treatment campuses in Orange County with the highest accreditations and prestigious affiliations. Covenant Hills is accredited by the Commission on Accreditation of Rehabilitation Facilities(CARF) and The National Association of Addiction Treatment Providers (NAATP). We display professionalism through our staff and programs and ensure research-based techniques to help all individuals recover from addiction.
Covenant Hills is also a member of the American Association of Christian Counselors, providing a faith-based treatment track. By participating in faith-based treatment, recovering addicts already have a positive social group that promotes compassion and empowerment for themselves and for others when integrating back into their home communities.
At Covenant Hills Orange County, individuals are cared for by not only the highly-accredited program and professionally trained staff, but by an environment that fosters nourishment and a spiritual connection. Covenant Hills Orange County offers a chance of a lifetime to those struggling with addiction to be a part of a supportive community that truly embodies God's light.
If you or a loved one are struggling with drug or alcohol addiction, call Covenant Hills treatment specialists today at (800) 662-2873 for a free and confidential assessment.