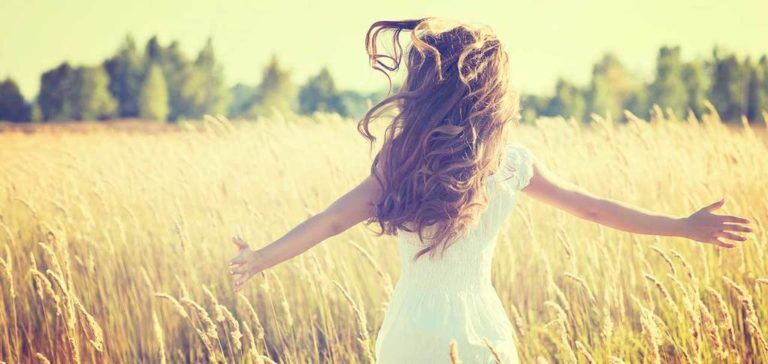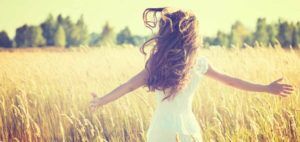 Millions of Americans struggle with overcoming prescription drug addiction every day. Life can be especially challenging at times and many individuals turn to prescription drugs to cope. If you are struggling with prescription drug addiction, it is important to note that you are not alone. You can overcome your addiction with the help of a dedicated treatment team. By seeking professional help and a spiritual approach to treatment, you will be able to achieve a healthier and happier life.
Being proactive and seeking an addiction recovery treatment center that is right for you or your loved one is the most important step in launching an enlightening, sober journey. Understanding the harmful effects prescription drugs can have on the mental, physical, and spiritual well-being of a person can encourage you or a loved one to follow the 4 keys to overcoming prescription drug addiction.
The detrimental effects of prescription drug addiction
Individuals may initially begin using prescription drugs to ease the pain from a medical ailment. However, many individuals become used to the absence of any type of pain when using painkillers and get hooked on the drug long after the medical ailment is relieved.
Additionally, many individuals have easy access to prescription drugs from their friends and family members. In fact, the CDC notes that 4.3 million people aged 12 or older reported the use of prescription painkillers that were not used for medical reasons. No matter the access to the drugs, prescription drugs can have detrimental effects on the abuser and can lead to overdose deaths or even harder drug abuse.
It has been increasingly evident that getting addicted to prescription drugs can lead to even more harmful substances. According to the CDC, people who are addicted to opioid prescription painkillers, such OxyContin, Vicodin, and Percocet, are 40 times more likely to be addicted to heroin. Prescription painkillers have proven to lead to hard drug addiction and can have severe health consequences.
In 2015, 20,101 overdose deaths were caused by prescription painkillers. These devastating figures have shown that the need for awareness and treatment is urgent.
The abuse of prescription painkillers for the release of any type of pain has become an epidemic amongst all age groups and genders. Now more than ever, individuals must seek effective treatment for this debilitating addiction.
4 keys to overcoming prescription drug addiction
When individuals turn to prescription drugs to cope with life's painful moments, they may feel lost and destroyed. They are trying to escape from their daily lives and find solace for a period of time. This destructive solution to life's difficult situations creates a craving for more drugs and ultimately begins a cycle of addiction. The following are 4 key ways to begin overcoming prescription drug addiction:
1. Ask for help. Asking for help and reaching out to loved ones is the most important thing individuals can do to overcome their addiction. Intense feelings of loneliness and being unaware of treatment options, can prove to have fatal effects on individuals if they are not recognized by their loved ones or if they do not seek help for themselves.
Do not be afraid to reach out and ask for help. This is the first step in recognizing that you have the opportunity and willpower to achieve a better life. Your friends and family members may not know that you are struggling but will do anything for you to be happy and healthy again. Instill faith in yourself and in your loved ones and by doing this, you have already begun to defeat your addiction.
2. Choose a treatment center with differentiated program options. After recognizing the need for professional help, the next key in overcoming prescription drug addiction is choosing a treatment center that is right for you. Choosing a center that focuses on researched-based psychotherapy techniques and has a dedicated team of medical doctors, pastors, counselors, and therapists will help to restore your mind, body, and soul from addiction.
Choosing a treatment center that offers comprehensive program options including inpatient, outpatient, and aftercare choices will allow you to pick a plan that is right for your personal and professional goals. Every part of the program is strengthened and supported by a world class team that is dedicated to helping you through every step of the process-from detoxification to transitional care.
3. Find a community of support. Join a new gym class, call your therapist during difficult moments, practice yoga and meditation, and continue attending your individual and group counseling sessions. By establishing a connection to your community and engaging in productive and enjoyable activities, it will release you from unwanted thoughts and behaviors.
By connecting to new activities and establishing new hobbies, you will not only decrease your stress and anxiety associated with life's painful situations, but you will also create a phenomenal network of positive friendships and support. By making positive relationships, you will be less likely to turn to prescription drugs to replace feelings of loneliness or unwanted thoughts.
4. Establish a strong spiritual foundation. A strong spiritual foundation will not only uplift your soul, but will create a new, positive community for you. Establishing a strong spiritual foundation will allow you to find your higher purpose in life. Connecting to His Teachings and engaging in daily prayer helps to humble and humanize your own experience. The shared connection you will create will instill meaning back into your life and will ultimately help you overcome your prescription drug addiction.
With the help of the church community and a spiritual counselor, you will be able to respond to adversity in a productive and positive way. Through the use of psychotherapy techniques and a spiritual approach, such as Cognitive Behavioral Therapy (CBT) and Dialectical Behavioral Therapy (DBT), your thoughts will be transformed into positive actions and you will be able to accomplish your life's personal and professional goals.
Choosing 'whole-person' treatment
The American Society of Addiction Medicine notes drug overdose is the leading cause of accidental death in the U.S., with 52,404 lethal drug overdoses in 2015. Choosing a treatment center that focuses on a "whole-person approach" and is committed to helping individuals overcome addiction is the only solution in preventing lifelong addiction and overdose.
Covenant Hills treatment programs include individually designed treatment plans, individual and group therapy sessions, and a wide-range of program options to help individuals fully recover from their prescription drug addiction.
When choosing the right treatment center, individuals should look for a facility that focuses on the "whole-person approach" to helping clients fully restore their mind, body, and spirit from addiction.
Covenant Hills Treatment is a faith-based addiction treatment facility in Orange County, California and San Antonio, Texas. Covenant Hills emphasizing a whole person approach to care. Clients work with medical staff, world-class licensed therapists, and counselors who are professionally trained in the Christian-based treatment program. Staff help individuals connect to a larger community and support the process of finding purpose again in one's life beyond their addiction. 800-NO-ABUSE (800) 662-2873.