At Covenant Hills, our prescription drug rehab program is life-changing. Your treatment team is one of the most experienced and acclaimed in the country. They welcome you and are ready to care for you from the moment you arrive. Our sole focus is to help you recover completely, restoring your strength, dignity, energy and happiness.
Signs and Symptoms of Prescription Drug Abuse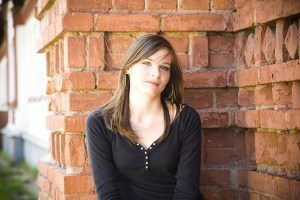 Your prescription drug addiction may have begun to self-medicate pain, stress, shame, fear or anger. Perhaps these issues are from a recent situation, or they might be from a lifetime of trauma or challenging life experiences. Yet, while you take prescription drugs to help escape, the actual effects are to compound the symptoms you are trying to numb. The truth is that, far from an escape, many prescription drugs are highly addictive with dangerous consequences.
If you or a loved one are addicted to painkillers or other opioids, you likely are experiencing one or more of these symptoms:
Drowsiness or falling asleep at inappropriate times
Euphoria
Lightheadedness
Nausea or vomiting
Itching
Dry mouth
Sweating
Abnormally low body temperatures
Forgetfulness or a loss of memory
Headaches, sometimes severe
Respiratory suppression or failure
Cardiovascular failure
If you are unable to take your usual amount of your prescription drugs, you may experience withdrawal symptoms, like:
Agitation
Anger
Sweats
Depression
Muscle and bone pain
Chills
Insomnia
Vomiting
We Offer Help for Prescription Drug Addiction
Do these symptoms sound familiar? We understand what you are going through. Addiction to painkillers or sedatives is serious. Left untreated, long-term ingestion of painkillers can cause permanent health issues. Taken in excess, or in combination with other opioids or alcohol, they can be fatal.
While these symptoms are serious, they are absolutely treatable with outstanding long-term results. Covenant Hills' proven prescription drug rehab program can help you with addictions to the following painkillers, including:
Addiction to painkillers, including:
Vicodin
Oxycontin (Oxycodone)
Percocet (Hydrocodone)
Loritab
Morphine
Codeine
Amphetamine
Demerol
Darvocet
And more
We also treat addictions to sedatives or mood stabilizers, including:
Xanax
Adderall
Valium
Ativan
Klonopin
And more
Get Help for Prescription Drug Addiction Right Now
We are ready to speak with you 24/7. Just pick up the phone and call (800) 662-2873. We will take as much time as you need to listen to you and explain our various treatment options. Don't wait. We will answer your call matter what time you call. Start the process toward your new life today.