Covenant Hills understands the pull your alcohol addiction can have on you. It affects not only your body, but every other aspect of your life, as well – your family, social and professional life. We have successfully treated thousands for alcoholism over the past twenty years and helped them return to a normal, balanced and happy life.
Are you ready to regain your life and let the person you know is still inside you gain their freedom? We care about you and can help you overcome your addiction.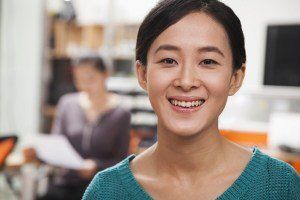 Our alcoholism treatment program is highly effective and long-lasting, starting with one of the most experienced and acclaimed alcohol treatment teams in the country. We employ an integrated team of psychiatrists, physicians, licensed counselors and ordained spiritual counselors who care for you and treat you with dignity from the moment you arrive. Our team's primary focus is helping you recover completely, restoring your strength, energy and well-being.
Are you ready to regain your life, your family and your happiness? Please call us today at (800) 662-2873 to receive a free evaluation and discuss what an individualized alcoholism treatment program can look like for you. We have successfully treated thousands with alcohol addiction and we are ready to help you.
What Makes our Christian Alcohol Rehab Program So Effective?
At Covenant Hills, our approach is different than at many other alcohol addiction treatment centers. We look at you as a whole person – your physical, neurological, psychological, nutritional, fitness, emotional, and spiritual traits. Our purpose is to heal and strengthen each of these aspects of your life. Treating your physical addition is only part of your recovery. We work to ensure your emotional, relational and psychological strength is nurtured and restored.
We begin with a thorough intake assessment to uncover any other issues that may have been, or currently, are, contributing to your alcoholism. We discuss your family history, important events in your life, and your current use of alcohol. We examine your environment and your mental approach to drinking. In this way, we get to know the entire "you". Then, we set out to heal the entire you by developing the tools you will need to stay sober.
Developing the Tools for Success
You are never "cured" from alcoholism. You gain control over the disease. And it starts with learning the tools to overcome the previous triggers that led you to drink. Your treatment team works with you to first help you recognize the thoughts and decisions you were making regarding your alcohol use. We then work with you adjust your thoughts and actions to make them healthier, more positive, less stressful and more accepting, understanding and forgiving, as appropriate.
Alcoholism is serious and can destroy lives. Left untreated, permanent physical, psychological and emotional damage can occur.
Fortunately, alcohol addiction is absolutely treatable. Covenant Hills' proven Christian alcohol rehab program can help you regain your life. Would you like to feel whole and healthy again? Would you like to be free from a life spent planning around your alcohol use, hiding your use from family and loved ones, dangerous situations when driving or operating machinery, deteriorating performance at work and more?
At Covenant Hills, we care about you and are ready right now to provide long-lasting care by healing your body, refreshing your mind and strengthening your spirit – completely.
The Covenant Hills Treatment Approach
For over 20 years, Covenant Hills has offered a unique approach to alcohol addiction treatment. We work with all aspects of your life that have led you to your current situation. Together, we heal your addiction by focusing on your physical, nutritional, neurological, psychological, emotional, fitness and spiritual needs.
Detox and cleanse your body of alcohol
Stimulate your body and mind with nutritious food and an understanding of healthy living
Understand the origins and root causes of your alcoholism
Learn to forgive yourself and others
Accept the grace of God into your life
Learn the tools to help you stay sober for the rest of your life
Be treated with dignity and respect
Stay for a length of time best suited for you
Learn and share in an environment that honors you as an individual
The first step of your treatment at Covenant Hills is a personalized assessment. You receive a thorough medical and psycho-social evaluation to discover any conditions or co-occurring disorders such as anxiety, depression, OCD, trauma, bipolar or other issues. If you are experiencing any of these conditions, you meet with our physician for additional examinations.
During your treatment, you can expect to incorporate these components into your program:
Twelve-step approach to treatment (including 12 Steps and 12 traditions)
One-on-one personal therapy sessions
Education about alcoholism, how your body becomes addicted and how it cleanses itself
Group sessions to facilitate group learning
Meal support and regular consultation with dietary staff
Weekly medical consults and psychiatric counseling
Trauma, relational and mental abuse counseling and recovery
Family therapy encouraging family participation, and attending
Al-Anon or other similar organizational meetings
Christian-based sessions and counseling, as desired
When you complete treatment at our alcohol rehab center, you have the option to stay and continue with an additional four-week Transitional Care program. In Transitional Care, patients continue their treatment and training in a semi-structured, sobriety-valued environment. When it is time to discharge from Covenant Hills, you and your primary care manager will have created your strategy towards their long-term recovery.
We know you want to reclaim the life that still exists deep inside of you. At our beautiful centers in Orange County, California and in the hills just outside San Antonio, we walk with you every step of the way to provide complete recovery.
Please call us today at (800) 662-2873 to speak with an alcoholism treatment specialist. We will answer all of your questions and explain what a successful treatment program will look like for you.
One of the Most Experienced, Highly-Acclaimed Counseling Teams in the Country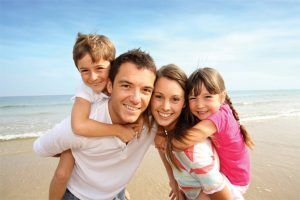 Your personalized alcoholism treatment program includes working with one of the most experienced, highly rated professional staffs in the country. We provide highly skilled medical doctors, licensed nurses, nutritionists, licensed counselors and specialized alcohol treatment professionals.
With an average tenure of over 11 years, each member of your team truly cares about your well-being and understands the struggles you are going through. For over twenty years, we have helped thousands regain health, happiness and prosperity to their lives. Let us help you today. Just call (800) 662-2873 now to speak with a Alcohol treatment specialist.
Housing and Surroundings
When you arrive at Covenant Hills, you are met by a caring member of your team and introduced to your modern, comfortable apartment-style accommodations. Each apartment has a large living room, a modern kitchen and comfortable, warm bedrooms. Your lodging, including fresh linens and cleaning service is provided at no additional cost.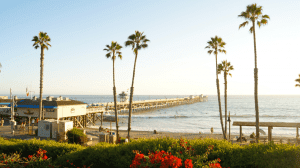 In Orange County, California, our men's and women's facilities are close to beautiful Laguna Beach and Dana Point, just minutes from the ocean. The climate is pleasant year around with warm sun and moderate temperatures, making it an ideal location for treatment.
The weather is mild in the winter and sunny and warm in the summer. At each residential treatment facility, we have taken care to provide a beautiful setting where part of your treatment is to enjoy the weather and connect with nature in your tranquil environment.
Treatment Length, Costs and Insurance
Each person struggling with alcohol addiction is different. The length and extent of their treatment program is different, and level of care required in each program varies. There is never a fixed requirement on your length of your stay, but complete cleansing and re-nourishing of your body and emotional health usually takes 4-6 weeks.
Do you have insurance? Covenant Hills accepts most major insurance providers and yours may cover most or all of your treatment. We can even pre-qualify your insurance coverage for you while you are on the phone. We do not accept Medicare.
The cost of your program includes lodging, meals and all treatment programs, including medical and psychological evaluations.
Call us today at (800) 662-2873 to speak with a treatment specialist who can answer any of your questions and help you with your insurance coverage.
Are You Ready to Take the Next Step? Get the Help You Need Now
The Covenant Hills Promise to You. We believe in an environment of respect, compassion, trust and confidentiality in all of our interactions with you. Many facilities promise quick fixes. At Covenant Hills, we know that quick fixes do not lead to lasting recovery. You can count on us to provide you with the best, proven and caring treatment with one focus on returning you to wholeness, strength and happiness again.
We are ready to speak with you 24/7. Just pick up the phone and call (800) 662-2873 now. We will take as much time as you need to listen to you and explain our various treatment options. Don't wait. We will answer your call matter what time you call. Star the process toward your new life today.